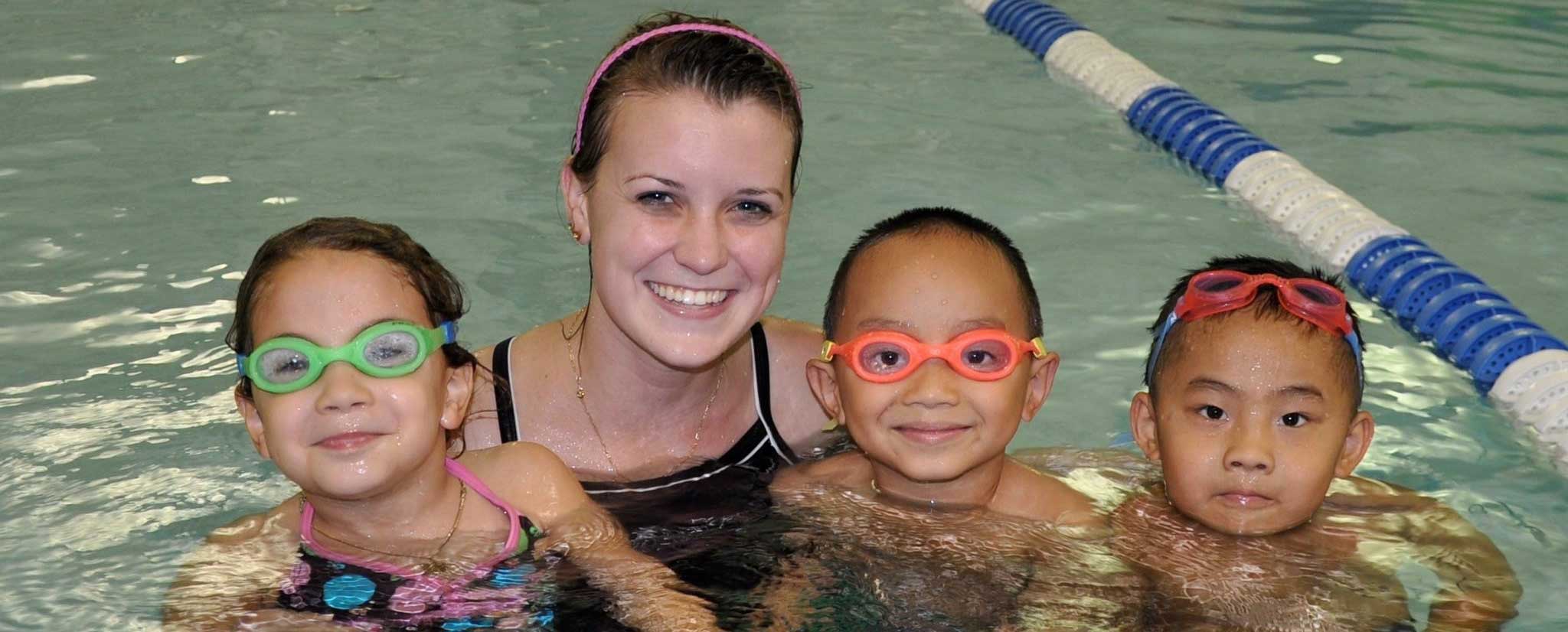 Who are we? We are an indoor year-round learn to swim program for children ages 2 months and up, focused on impacting children by teaching the lifesaving skill of swimming. We value creating awesome experiences for our team and customers. What do we do? We build success and confidence in each child we serve by helping them understand the aquatic world through weekly swim lessons. How do we do this? Our team of skilled instructors uses an internationally recognized, proven, systematic, fun and developmentally appropriate method for teaching children to learn to swim.
Why do we do what we do? Along with our belief that every child should be as comfortable in water as they are on land, what we do is not all about swim lessons. We believe that we are here to connect, encourage and inspire through kindness so that we positively impact others. What makes us unique? We're a dedicated team who is focused on living our values, connecting with kindness, and keeping it fun.
Who we are looking for: The DeMont Family Swim School is looking for enthusiastic people who appreciate rewarding work, a positive caring environment, and want to make an impact on others: swim instructors/swim coaches, early childhood educators, educational assistants, or anyone who loves to work with children!
Who are you?
You love children
You are a lifelong learner who believes that learning is an endless journey, not a destination.
You enjoy being kind and responsible
You value making an impact and serving others
You are a team player with a positive mindset
You take pleasure in the success of others.
You don't mind hard work.
Why you'll love working at DFSS (Perks and Benefits):
We impact our community, make a difference, and save lives
We have a positive workplace culture, and we care about people
Team members have a consistent, predictable schedule
We provide an extensive training and mentorship program to ensure your success
You will have opportunities to grow personally and professionally
Employee Assistance Program (mental health counseling/legal advice)
Retirement program for anyone who has earned $5,000 in the previous year
DFSS Gives Back" Paid volunteer program
Fun team building events outside of work
Access to the "Perks at Work" program
Gifts and perks for subbing
Paid Sick leave
Employee referral bonus program
What do you need? (What's required)
A willingness to learn along with an upbeat, positive attitude
We provide all training to anyone who loves working with and impacting children
Must be 16 years old
Must be available to work at least three shifts including one weekend day
Willingness to provide a one-year commitment